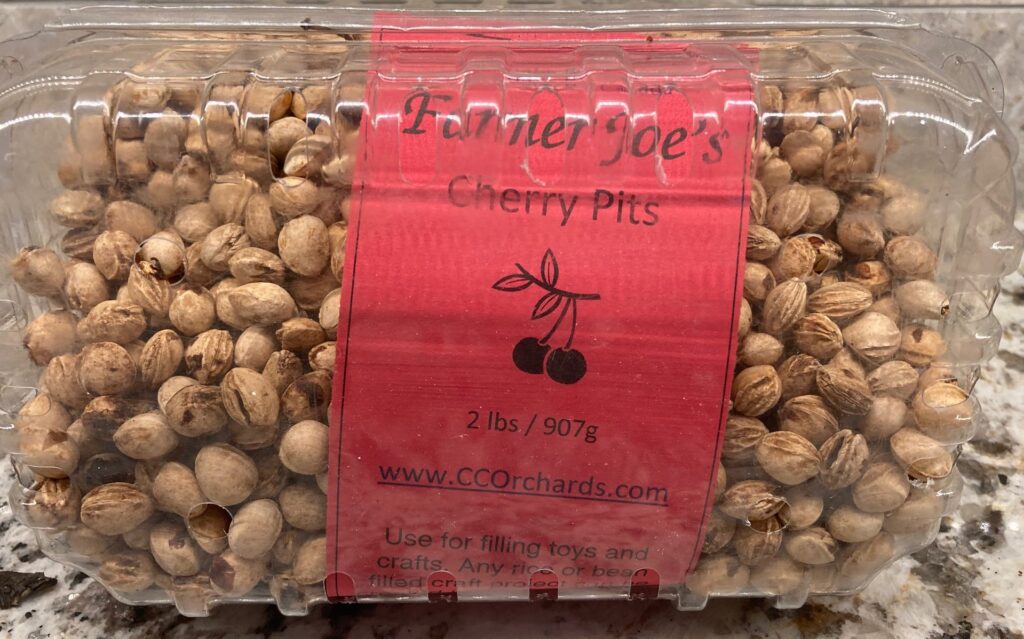 They aren't just for spitting any more!
Cherry pits can be used for filling a variety of toys and crafts. Avoid the unpleasant smell of bean or rice filled craft projects by using clean, dry cherry pits instead. Cherry pits also possess unique properties that make them ideal for filling hot or cold pads. Cherry pits have three times the heating capacity and heat retention properties of chemicals. Heating pads filled with cherry pits can be warmed in the microwave or kept in the freezer and function as cold packs.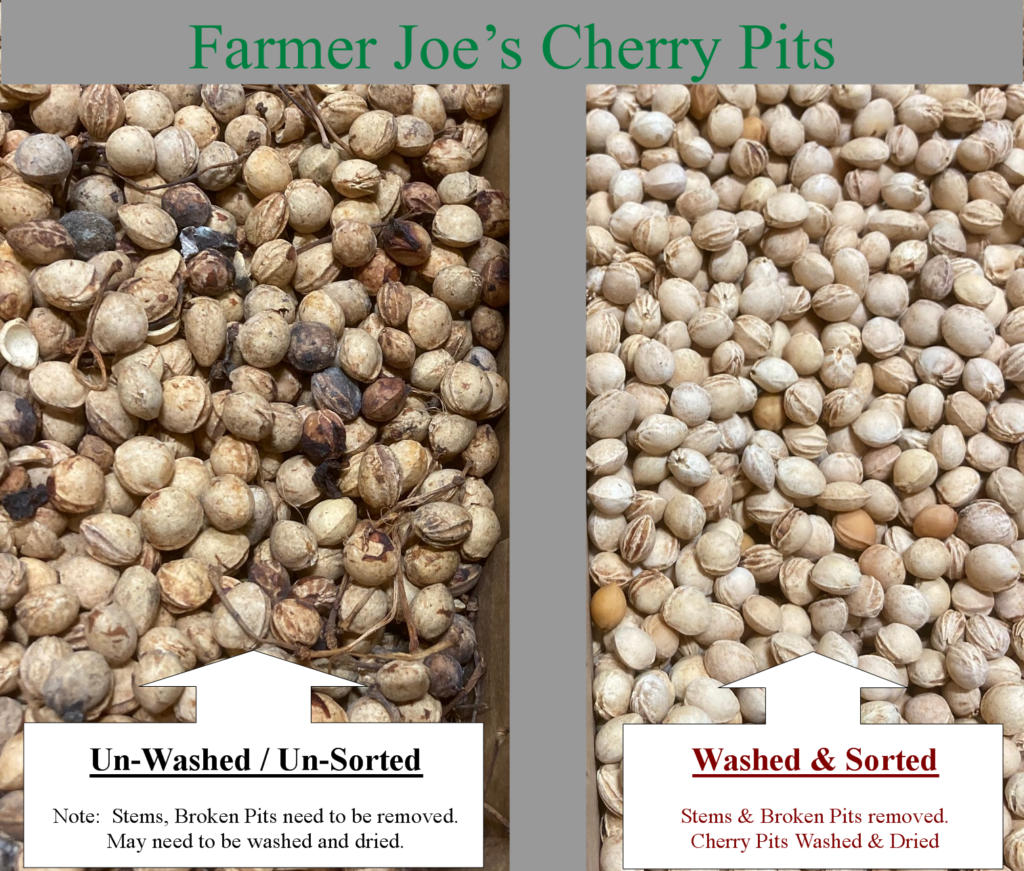 Washing & Sorting cherry pits is not difficult, but a little time consuming. If you've got some time, save yourself some money by ordering the unwashed / unsorted pits.
Check out our pricing on our Products Page