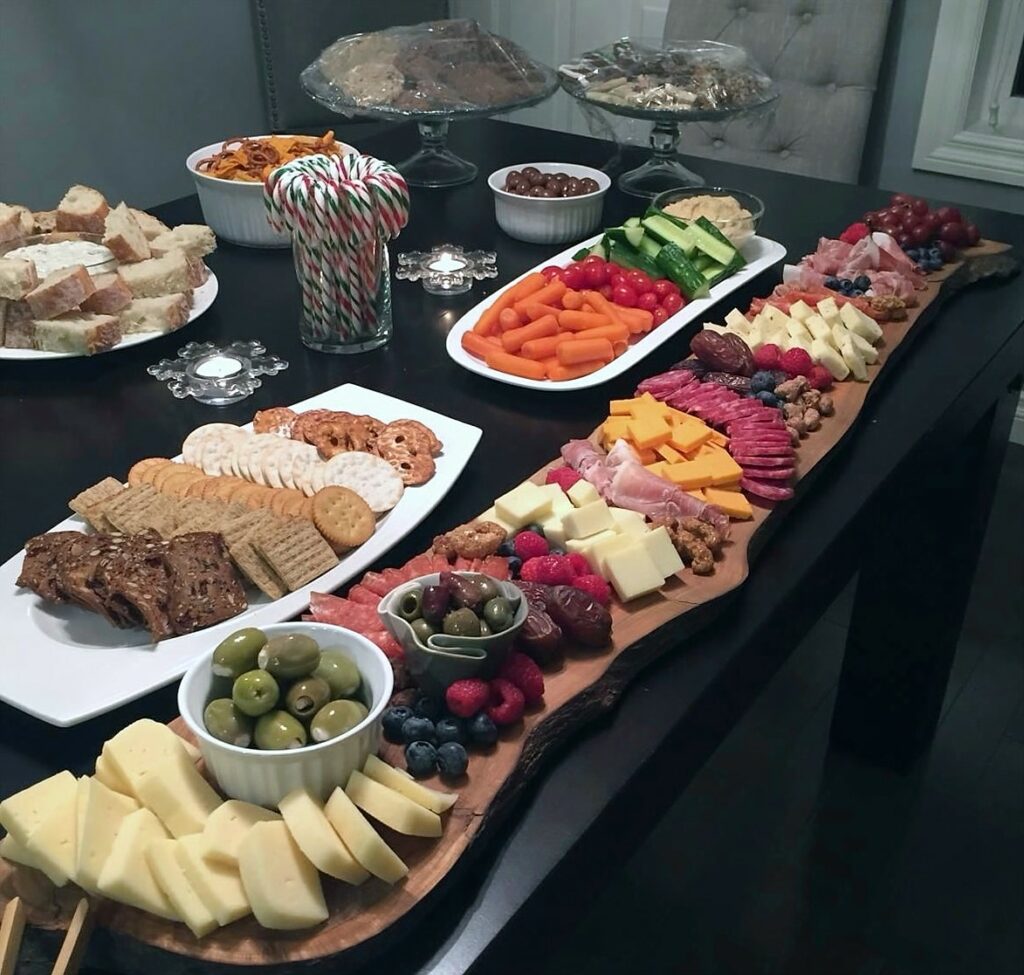 Charcuterie (pronounced :shahr-ku-tuh-ree") is essentially a collection of techniques that in one way or another seek to limit food spoilage.  Smoked, Cured or Cooked meats are all traditional methods of preservation.  The Board has become a popular backdrop to highlight a carefully curated selection of cured meats often used when entertaining friends and family.  Beyond meat, the board has evolved to display everything from favorite cheeses, breads, fruits & vegetables and specialty dishes to anything else someone can creatively envision.
Our particular boards come from sturdy and vibrant cherry tree pruning cuts. Nurtured over many years with love and devotion, the wood grows to be unique and beautiful in its own right.  Cut, honed & polished by hand, each board is further developed into distinctive art.
Available finished or unfinished – come and visit the farm to have a look.
Check out our pricing on our Products Page