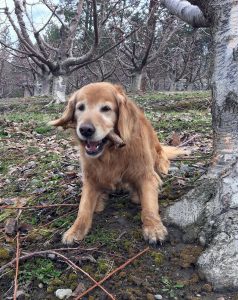 Real Cherry Wood Dog Sticks
Sustainably harvested solid pieces of Cherry Wood soaked in Olive Oil to promote healthy chewing and clean teeth. Olive oil is also beneficial for the immune system and can help freshen breath.
The advantage of Cherry wood is that it tends not to splinter.
Great for "destructive" dogs and wood-chewers!
Available in multiple sizes.
Find out more about Buddy Bones:
Check out our pricing on our Products Page