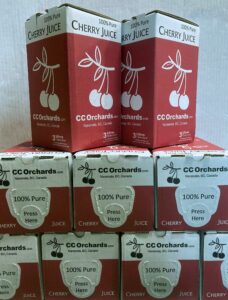 We think it's great juice!  See if you agree.  100% pure with no additives or preservatives.   Beneficial for Gout, Arthritic Pain / Inflammation and Insomnia.
Eight Reasons to Drink to your Health
Compare Sweet to Sour Cherry Juice 
Balance the Health Benefits with Cherry Juice Cocktails
Our juice is available on-Farm, Penticton Farmer's Market and in Calgary. For information on how to get our juice shipped to you in Canada, please email or call us.
Benefits of refreshing & delicious cherry juice: Aids with Sleeping, Arthritis, gout, post-workout recoveries, inflammation, swelling, immunity, metabolism & blocks cancer growth. Balance the benefits with a cocktail.
Check out our pricing on our Products Page